Culture
BreakForth Solutions is a company where our people know beyond a shadow of a doubt they matter.
With our team members, we are able to produce globally impactful solutions and "propel" innovation because of their great ideas and peak performance!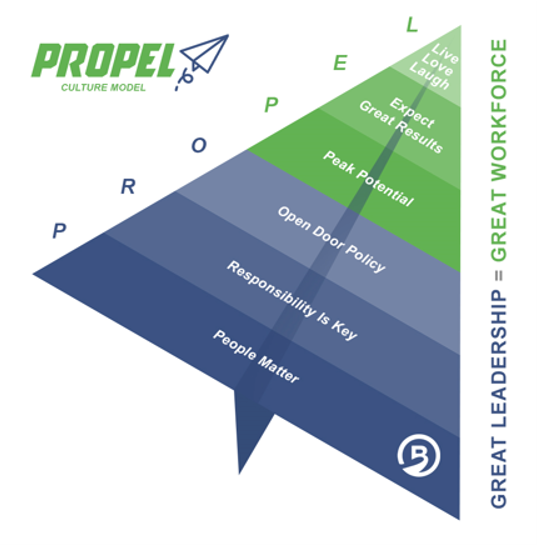 P.R.O.P.E.L To Make A Difference
P
–
People Matter:
  People are the most important element of all that we do. Treat everyone (ourselves, team members, peers, and clients) with dignity, respect, fairness, and honor. Every person/team member counts no matter how big or small their role or task may appear to be.
R
–
Responsibility Is Key:
  Everyone must be responsible and accountable for their role and contribution to the mission, vision, and goals, performing them with the highest level of integrity and honesty. You not only represent yourself, you represent BreakForth Solutions and WE REPRESENT YOU!
O
–
Open Door Policy:
The open door signifies an open and safe place to express concerns and ideas openly and honestly in a respectful and attentive manner with the goal of achieving a mutually fair and effective result.
P
–
Participate and Perform at Peak Potential:
  Constantly seek opportunities to improve on personal and corporate performance via team work, training, advanced education, working groups, sharing ideas, seminars, and conferences.
E
–
Expect Great Results:
Having a positive expectation and attitude aids in facilitating an environment conducive to the output and exchange of great ideas, collaboration, motivation, and inspiration.
L
–
Life-Work Balance (Live, Love, and Laugh!):
 

We are a tight knit company that cares about our employees in and outside the workplace. Always ensure that your personal life does not negatively affect your professional life; and don't allow your professional life to negatively impact your personal life.
Commitment to Quality