Contract Vehicles
BSi Proudly Serves these Communities & Customers and offers the following Contract Vehicles

GSA PSS


The GSA Professional Services Schedule (PSS) provides a range of professional services at discounted and competitive prices for strealined procurement under FAR Subpart 8.4.

Contract Number: 47QRAA19D00CJ
Contract Period: Sep 16, 2019 through Sep 15, 2024
Contract Document(s): Schedule Price List
SIN(s): 541611 - Management and Financial Consulting, Acquisition and Grants Management Support, and Business Program and Project Management Services
             541219 - Budget and Financial Management Services
             54151S - Information Technology Professional Services (Complementary)


GSA IT Schedule 70


Buying Information Technology (IT) from GSA IT 70 Schedule shortens procurement life cycles, ensures compliance, and delivers great value on innovative IT services and solutions.

Contract Number: 47QTCA19D000B
Contract Period: Oct 5, 2018 through Oct 4, 2023
Contract Document(s): Schedule Price List
SIN(s): 54151S - Information Technology (IT) Professional Services
8(a) STARS III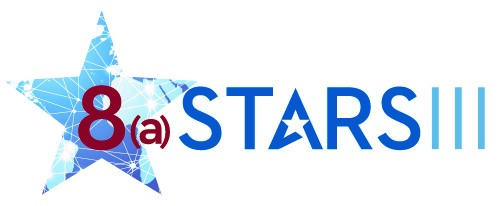 BreakForth Solutions, Inc. (BSi) is proud to announce that we are a Prime contractor on the General Services Administration (GSA) Best-in-Class 8(a) STARS III Government Wide Acquisition Contract (GWAC).
8(a) STARS III is a multiple-award, Indefinite-Delivery/ Indefinite Quantity (IDIQ) contract designed to provide technology solutions to Federal agencies from exceptionally qualified 8(a) small businesses.  The 8(a) STARS III GWAC is designated as a Best in Class (BIC) contract vehicle and it provides Federal government agencies an easy-to-use, streamlined procurement solution to purchase information technology services from 8(a) Prime contractors. This fourth generation GWAC includes an even greater focus on emerging technologies as well as performance outside of the continental United States (OCONUS). BSi  has been awarded this contract vehicle based upon our technical proficiencies and competitive pricing.
      Program Manager: Samuel Massenberg, Jr, stars3@breakforthsolutions.com
CAGE Code:
6RSX8
DUNS Code:
078494992
UEI number:
KZ9CT72YM1B2
NAICS Code:
541512: Computer Systems Design Services (additional in scope codes include, but are not limited to, 541511, 541513, 541519, and 518210)
Email:
stars3@breakforthsolutions.com
STARS III contract number:
47QTCB22D0272
Ordering Period:
Five year base period with one three year option. The ordering period began on July 2, 2021.
Contract Vehicle Ceiling:
$50 Billion
Contract Access Fee:
0.75%
8(a) STARS III website:
https://www.gsa.gov/s3
Federal agencies, using the 8(a) STARS III GWAC, have access to BSi through an established contract vehicle instead of traditional, open market methods. This GWAC saves both time and money for federal agencies, as well as provides access to BSi's proven service and technical capabilities as a technology provider.
The 8(a) STARS III GWAC is intended to promote small business utilization by federal agencies when purchasing IT services or IT services-based solutions. With a ceiling of $50 billion, this BIC contract vehicle provides federal agencies a way to deliver mission-critical IT services working with small, disadvantaged businesses and that promotes diversity, equity, inclusion, and accessibility.
Below we have outlined a few features of our awarded 8(a) STARS III GWAC:
Pre-competed, easy to use contract with streamlined ordering procedures
Directed awards allowed up to $4.5 million for federal civilian and Department of Defense activities
Multiple award, indefinite delivery indefinite quantity (IDIQ) contract vehicle
8(a) socioeconomic credit transferrable to the agency
Shortened procurement lead time
Promotes contract compliance and reduces risk of adverse audits
Offers access to pool of contractors with industry credentials
Supports timely order award for optimal mission support
For more information on how our 8(a) STARS III GWAC can support your IT requirements, please contact Samuel Massenberg, Jr, stars3@breakforthsolutions.com
Additionally, if you need further information please visit the 8(a) STARS III website.
---